Budapest, Hungary
Why do YOU want to go to Budapest? I have been there and I know that it is a wonderful city to visit. Plenty to see and do. Very friendly people. But unless you are an avid traveler, most people don't have Budapest on their list. Yes, they have Paris, or London, or Lisbon, or Madrid, or Rome…
I will admit that, although I heard great things about Budapest, the reason that we traveled there was to take a Viking River Cruise from Budapest to Passau.  That cruise is called "The Danube Waltz".  They have a similar cruise, called The Romantic Danube that goes between Budapest and Nuremburg. Viking River Cruises has several trips that start or stop in Budapest, but I really liked the Danube Waltz because of the interesting stops along the way. It looked to be a great itinerary, and it was.
Whenever we book a trip like a river cruise, we don't want to worry about missing the boat, so we plan for a couple of extra days to decompress, make up for missed connections, and to even get some time to visit a new destination. The other part of our planning involves getting our phones ready. That means adding the international plan on both my phone and my wife's phone. Making sure that I have the apps that I want to be able to use. For example, we want to have Gate Guru, Uber, Delta or the particular airline we are using, Tripit, Viator, Big Bus Tours, Rick Steves audio tours, and the metro app for the cities we are visiting. I also want to have Google Earth or something with a great street view that works on my phone. As I noted above, both phones are set up because one will not work. At the airport in Budapest, mine did not work, so we used my wife's phone to order up the Uber driver to get us to our hotel.
The other thing I do in preparation, is to use the street view on Google maps to "walk the streets" in my destination city so that I know the area. I also look at the routing from the airport to the hotel so that I know if my Uber or taxi driver is actually taking me to my chosen destination by the shortest route. If there are any videos available online I will watch them before we go as well.  I also look for Delicious Destinations for info on the great restaurants in the city.  I especially like Wolters World videos. I will also check out their facebook page as well to ask questions about the destination. Another one that I like to view is Rick Steves. I have their current travel guides for the places that I plan to visit. I also have watched every video that he has published. And as noted above, if he has a walking tour for a city that I am visiting, I will have it on my phone as well.
Now, if you are not a real seasoned traveler, you may not want to go it alone and you may want a complete package in place before you leave home.  If I am taking a river cruise, I always use Viking River Cruises and they will put the whole trip together for you. That includes airfare, transfers from the airport to your hotel or the cruise boat you are traveling on, and back to the airport to home. All you really need to do is get to your local airport and get from there back home. Viking will do the rest. Their people will be waiting at your destination with their red signs directing you to the bus that will take you to your boat. Nothing could be easier. Also, if you are like me and want a little down time before the cruise, they have pre-cruise additions that will give you that opportunity. A great way to see the city before you start the cruise. They are also flexible enough if you want to do your own thing before or after the cruise. There is a small fee for that and you will have to handle your own transfers, but with Uber, that is not a problem.
When we did our Danube Waltz cruise, we spent 3 days in Budapest before the cruise, and then 3 days in Saltzburg and 5 days in Vienna after the cruise. They provided the airfare before and after the cruise so all we had to do was make sure that we arranged for Uber to get to our hotel in Budapest before the cruise and that we got to the airport in Vienna after the cruise.
Now, back to Budapest. We stayed at the Leo Panzio Hotel.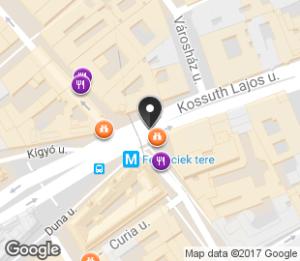 A small boutique hotel just down the street from a metro stop. We prefer small hotels over huge hotels that make it look like we are still in the US.  I always make sure that the hotel we use is close to a metro stop as well as a Big Bus stop if they have a tour in the city we are visiting.
In Budapest, everything was in walking distance for us so we didn't even use the metro. We did take the Big Bus tour and got off and on whenever we wanted to. We also got a dinner cruise on the Danube from Viator so that we were able to fully enjoy the city, day and night.
The list of places to visit in Budapest is more than you will be able to see in 2-3 days, so don't worry about what you missed. Just plan on visiting again. Maybe take one of the other Viking River cruises. Keep in mind what you will tour with your cruise and plan to see the other sights in town.
Here is what to expect on the cruise; "Today we visit highlights of the once separate towns of Buda and Pest, starting with Pest's National Opera House and historic Heroes' Square. In Buda, walk along Castle Hill to Fishermen's Bastion and Matthias Church. Enjoy lunch aboard your ship, with the rest of the day to explore on your own. You may wish to visit the Art Nouveau Gellért Spa, or one of the many other lavish facilities in this "City of Healing Waters." Return to your ship for a traditional Hungarian farewell dinner." With that in mind, I would want to visit the central market, the Citadel, the Parliment Building, and don't forget to look for the Ronald Reagan statue near Liberty Square.
So much more to share, but I will sign off for now. Time to plan my next trip to Budapest.
———————————————————————-
Turning Dreams into Memories,
One Vacation at a Time.
Bon Voyage!!!
As you might guess, this document is a compilation of information from our travels as well as from other travelers. I hope it has been of value to you.  Check out the important links below.
Don't hesitate to email us when you return from your trip with any suggestions that will make this document better for you and your fellow travelers!